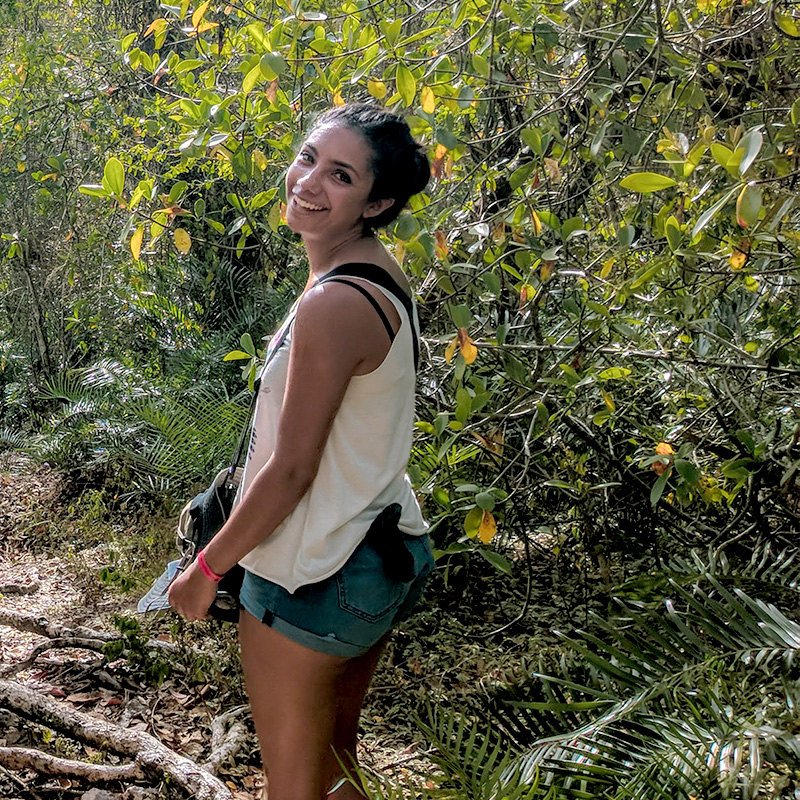 Amanda Alfonso
Senior Land Conservation Specialist
amanda.alfonso@fundaciontierraaustral.cl
Amanda has a degree in Environmental Biology from the Universidad de Chile, and a MSc in Environmental Science with a specialty in Environmental System Analysis, from Wageningen University, Holland. Amanda has worked in several research projects, studying the relationship between natural capital and human welfare in rural areas, evaluating ecosystem services and ecological restoration. She also has experience in project coordination, spatial analysis and the development of participatory methodologies. At FTA, she works directly with landowners who are interested in protecting their land with Derecho Real de Conservación agreements, helping them develop land conservation plans that meet their long-term needs while ensuring the conservation values inherent in their properties.
Victoria Alonso
Executive Director
valonso@fundaciontierraaustral.cl
Victoria received a degree in Agricultural Engineering from Pontificia Universidad Católica de Chile and a MSc in Environmental Sustainability in the United Kingdom. She has more than 20 years of experience both in the public and private sector. Since 2013, in addition to her leadership role at FTA, Victoria has worked on the development of biodiversity compensation measures in the mining and energy sectors. At FTA, she has played a critical role in the formulation, passage and now the implementation of the Derecho Real de Conservación. Victoria is widely recognized for her expertise in private lands conservation in Civil Law countries, and has made presentations on the subject at numerous global conferences.
Mariana Ayala
Project Coordinator
mayala@fundaciontierraaustral.cl
Mariana has a degree in Agricultural Engineering from Pontificia Católica de Chile. She has worked as an environmental consultant, focusing on biodiversity conservation and offset measures. At FTA, she works directly with landowners who are interested in protecting their land with Derecho Real de Conservación agreements, helping them develop land conservation plans that meet their long-term needs while ensuring the conservation values inherent in their properties.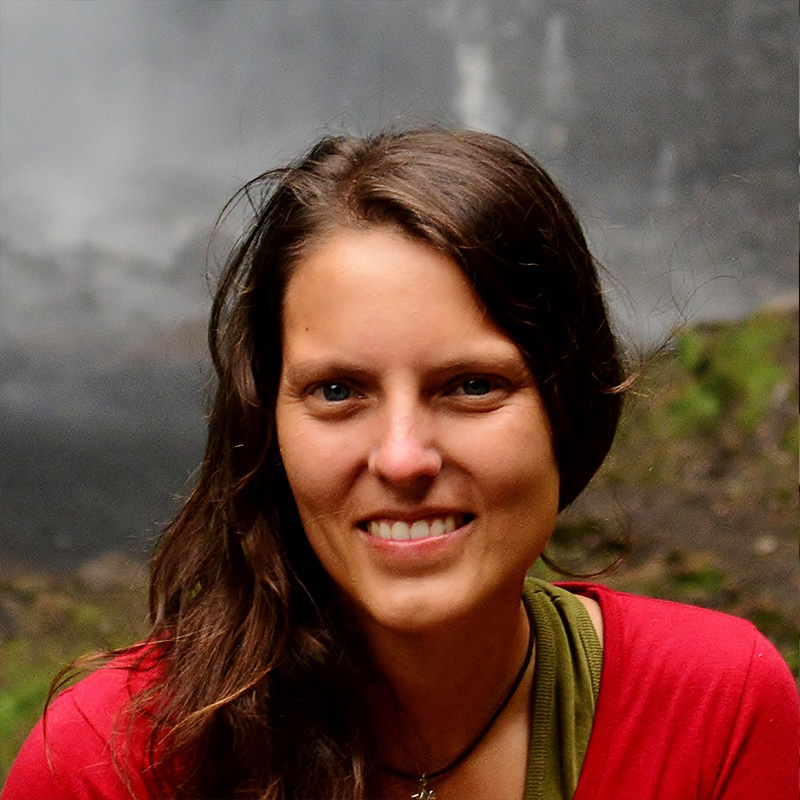 Ariane Claussen
Land Conservation Specialist
aclaussen@fundaciontierraaustral.cl
Ariane has a degree in Renewable Natural Resources Engineering from the Universidad de Chile, with a specialty in nature conservation planning. She has more than 10 years of experience in the management of protected wildlands. She has also developed methodologies related to compensation for biodiversity loss. At FTA, her work focuses on the Boldo-Cantillana project, and she provides technical assistance to landowners who want to protect their land with a Derecho Real de Conservación agreement.
Constanza Cunich
Fundraising Specialist
ccunich@fundaciontierraaustral.cl
Constanza is a Public Relation of Duoc UC and holds a Master's Degree in Strategic Communication in the Risk Society at the Universitat Rovira i Virgili in Tarragona, Spain. She has over 5 years of experience working in nonprofit organizations in the area of fundraising, collaborative partnerships and volunteering. Fundación Tierra Austral Constanza supports the application of funds and the constant search for funding.
Benjamín Parra
Chief Financial Officer
administracion@fundaciontierraaustral.cl
Benjamín has a degree in Business Administration from the Universidad Adolfo Ibáñez, where he also completed a Masters in Administration and Strategy with a Major in Sustainability.
Pablo Tapia
Geographical Information System Specialist
pablo.tapia@fundaciontierraaustral.cl
Pablo is a Geographer from the Pontificia Universidad Católica de Chile with special interest in the areas of Geographic Information Systems and Geomatics, applied in various fields. In Fundación Tierra Austral Pablo supports issues of cartography, collection, systematization and analysis of georeferenced information for different purposes.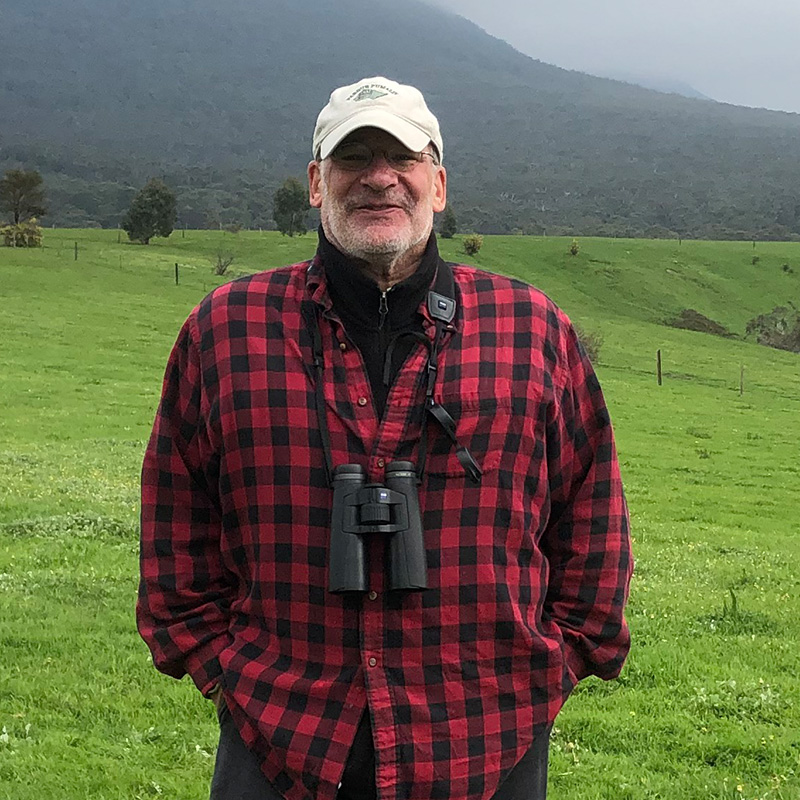 Henry Tepper
Senior Advisor in Strategic Conservation
Henry is a Boston, MA-based independent environmental consultant and teaches land conservation practice in the Masters Program in Sustainability at the Harvard University Extension School and at Brandeis University. Henry has played a leadership role in the Chilean private lands conservation initiative since its inception in the early 2000s, and has helped create both the templates for the Servidumbre Voluntaria agreement and the Derecho Real de Conservación. He also helped establish Tierra Austral. Henry's other positions include serving as the President of the Massachusetts Audubon Society, as Chief Conservation Officer and Partner of Patagonia Sur, LLC, and working for The Nature Conservancy as the State Director of the New Hampshire Chapter and then as the Director of the New York State Program. Henry has a Bachelors Degree from the University of Michigan and a Masters Degree and Admission to Doctoral Candidacy from Cornell University.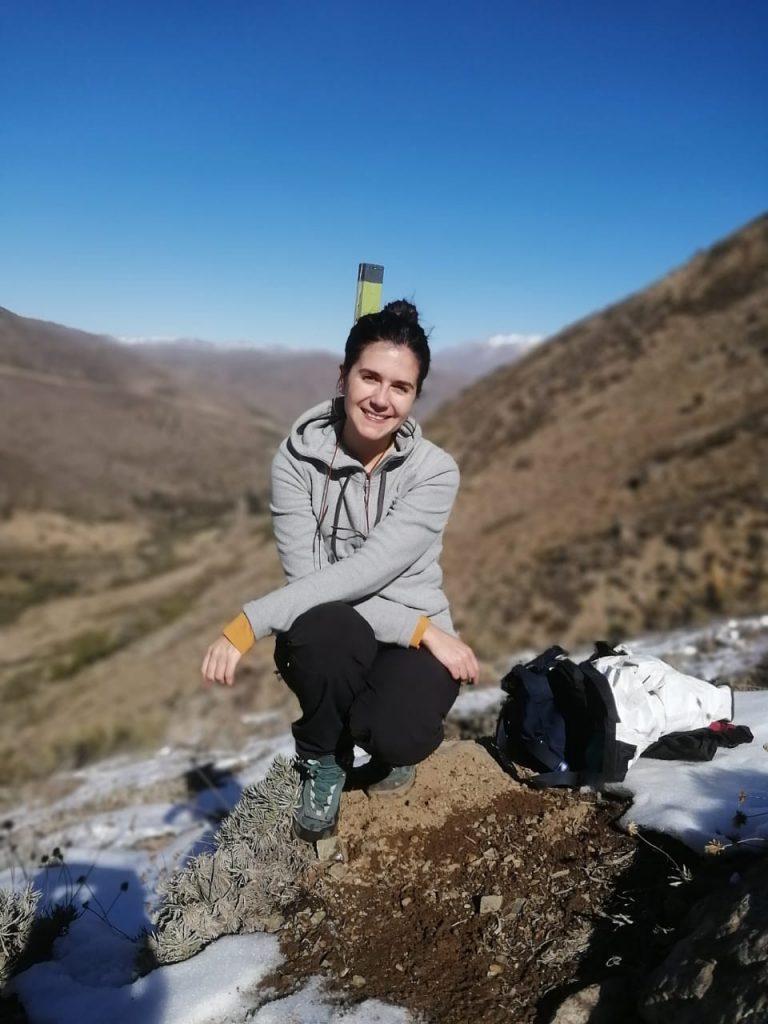 Javiera Yáñez
Communications Specialist
jyanez@fundaciontierraaustral.cl
Javiera is a journalist from the Pontificia Universidad Católica de Chile and holds a Master's degree in Political Science with a minor in International Relations from the same university. Javiera has worked in the private sector in the areas of strategic communication, research, media industry analysis and critical analysis of regulatory frameworks. She also has experience in generating alliances with key actors in the public-private network.  At Fundación Tierra Austral Javiera works on the design and implementation of communication strategies to convey the importance of conservation on private lands, in addition to contributing to strengthen relations with the different key actors in the area.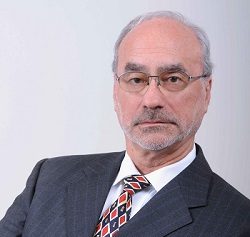 Rafael Asenjo
Rafael is one of the most prominent environmental lawyers in Chile. He has held several government and international multilateral positions, in which he has helped build the foundations of environmental law and policy in Chile. He was the Executive Director of the National Environmental Commission, where he helped create Chile's first legal tools for environmental management, including the "Ley 19.300, de Bases Generales del Medio Ambiente y el Sistema de Evaluación de Impacto Ambiental'' (SEIA), which is the country's Environmental Impact Assessment Program. At the United Nations, Rafael was the Executive Director of the Global Environment Facility (GEF), and the National Coordinator  of the GEF-PNUD-MMA Proyecto "Creación de un Sistema Nacional Integral de Áreas Protegidas para Chile'', which worked to create an integrated public and private protected areas system for Chile. Rafael was also the President of the Studies for Development Center (CED), where he provided technical assistance to environmental projects in Latin America and the Caribbean (of the Universidad de Chile Lawyer. Most recently, Rafael has served as Titular Minister and then President of the Environmental Court of Santiago. Rafael has a Law degree from the Universidad de Chile.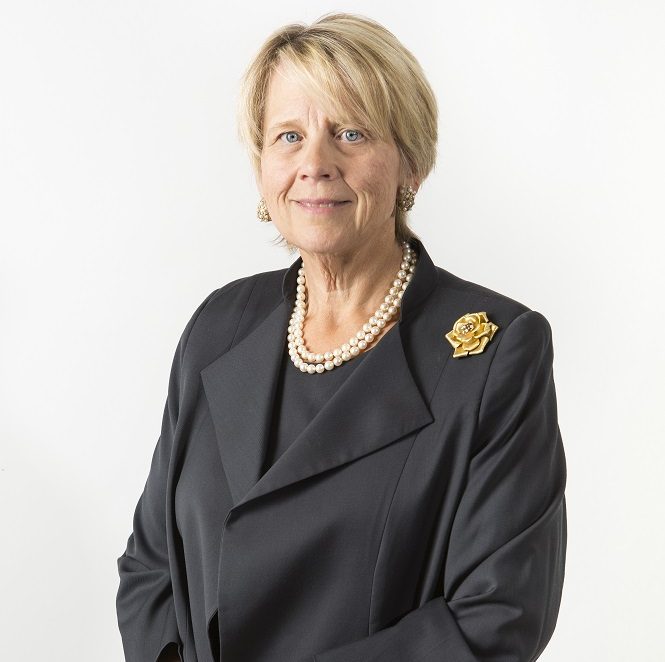 Kathleen Collins Barclay
Kathy is a prominent business, civic and environmental leader in Chile. She spent 23 years working in the financial services industry at the Chase Manhattan Bank (now JP Morgan Chase & Co.) in positions in New York, London and Chile. She is now the Principal of KCB Advisors, an international strategic advisory firm focused on opportunities between the United States and Latin America. Kathy serves on the Board of Directors of BiceCorp, Banco Bice, Austral Capital and Geomar S.A., among others. Among Kathy's civic and environmental leadership roles are serving as the President of the Fundación Panamericana del Desarollo, and as a member of the Board of Directors of the Adolfo Ibáñez Foundation and the Universidad Adolfo Ibáñez. She is a Council Advisor to Endeavor Chile,a Board member of Chile Global Angels, and of the Consultative Council of the Wildlife Conservation Society's (WCS) Karukinka Project. She is a former Chair of the Board of the Chilean-American Chamber of Commerce (AmCham), and the Association of Chambers of Commerce in Latin America (AACCLA), and has led several initiatives at AmCham. Kathy received her B.S. Degree in Foreign Service from Georgetown University in Washington, D.C.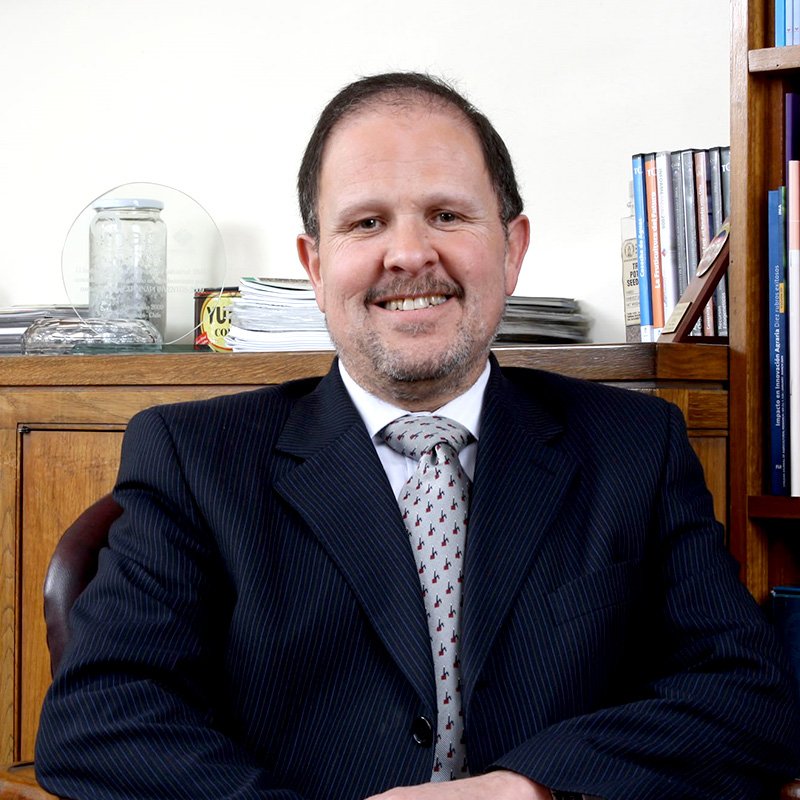 Guillermo Donoso
Dr. Donoso is a Professor of Agricultural Economics at Pontificia Universidad Católica de Chile. He is an environmental and natural resource economist who specializes in water economics, water allocation mechanisms and economic valuation. He is currently a board member of the International Water Resources Association, and a member of the management committee of the Water Economics and Statistics Specialist Group (IWA) and a member of the editorial board of the Water Economics and Policy Journal. Dr. Donoso was also Director of the National Agricultural Research Institute of Chile and Dean of the Faculty of Agriculture and Forestry of Pontificia Universidad Católica de Chile from 1998 to 2007, and was Director of the Department of Agricultural Economics from 1995 to 1998. Dr. Donoso has a degree in Agricultural Engineering from Pontificia Universidad Católica de Chile and a Ph.D in Agricultural and Resource Economics from the University of Maryland.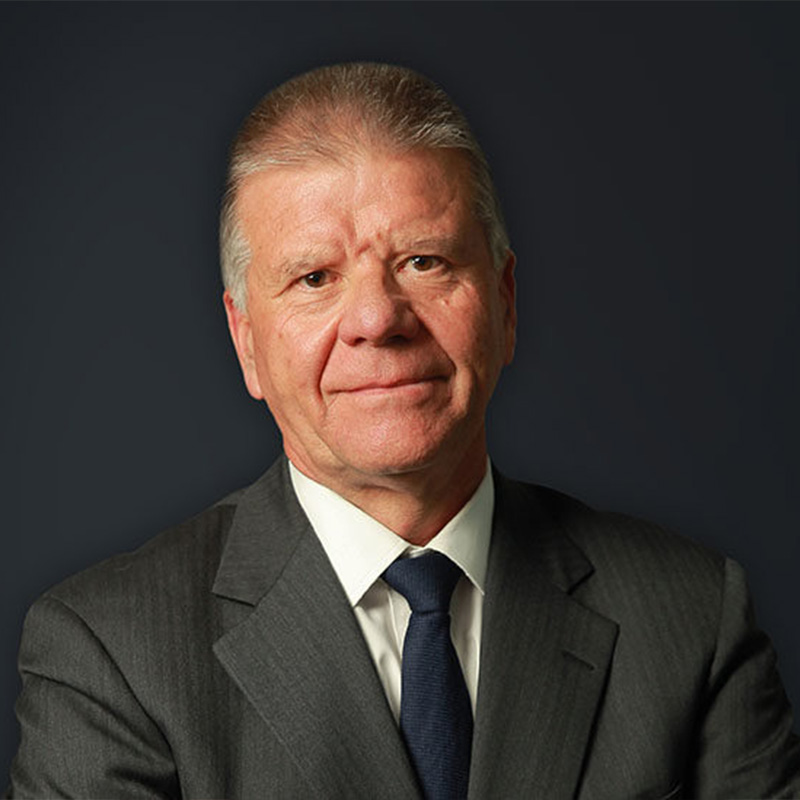 Michael Grasty
Founding Michael is a founding partner of the Santiago Law Firm of Grasty Quintana Majlis & Cía. Ltda. He advises national and international clients in a range of fields, including software,, telecommunications, energy, retail, salmon farming and mining. He was Director and President (2005-2007) of the Chilean-American Chamber of Commerce (AMCHAM). He also led the Committee organizing the international "Philip C. Jessup Moot Court Competition" international law competition. Michael's numerous professional associations and leadership roles reflect his strong interests in best legal practices, environmental conservation at the national and global levels, education, and sports. Some of his leadership positions include: the Rocky Mountain Mineral Law Foundation; the Pro Bono Foundation; the Chile-California Council; the New Zealand Trade and Enterprise Beachheads Program; Sparta Deportes; and the Fundación MERI. Michael is a lawyer from Pontificia Universidad Católica de Chile, LL.B. (1981) and holds a degree from Menlo College & School of Business Administration (1972) and a BA in History, Stanford University (1974).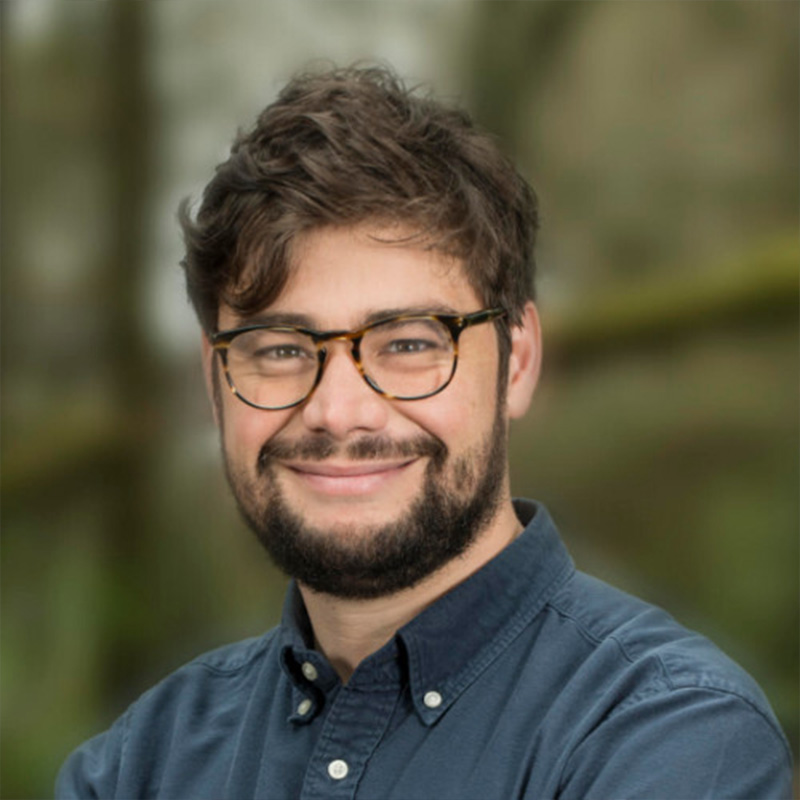 Alejandro Orizola
Alejandro is a lawyer with training and experience in environmental law in both Chile and the United States. He has a law degree from the Universidad de Chile and an LLM in Environmental and Natural Resources Law from the University of Oregon. He now lives and works in Portland, Oregon, where he serves as the Conservation Director of the Forest Park Conservancy, an urban land trust. Alejandro worked previously as the Project Coordinator for the State of Washington Department of Fish and Wildlife, where he managed natural areas real estate transactions. Prior to moving to the US, Alejandro served as the Development and Land Manager and Legal Advisor at Patagonia Sur, LLC, a for-profit conservation real estate company. At Patagonia Sur, Alejandro led the land acquisition program and provided legal services, including the creation of the Servidumbre de Conservación private lands conservation agreement in Valle California, Palena. He has also played a major role in creating the template for the Derecho Real de Conservación agreement.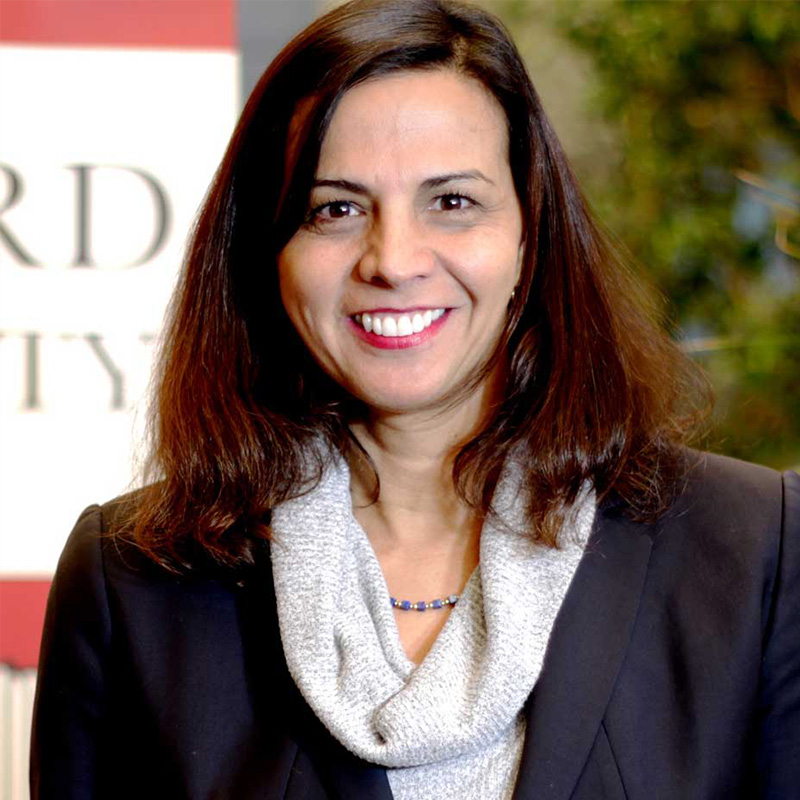 Marcela Rentería
Marcela is the Executive Director of the Chilean Regional Office of Harvard University's David Rockefeller Center for Latin American Studies. She has worked at Harvard University for more than 15 years, focusing on global education and innovation efforts in Latin America. She is also cofounder and leader of Harvard University's Recupera Chile initiative, an ongoing multidisciplinary project focused on post-disaster recovery in communities struck by the February 2010 earthquake and tsunami. Marcella is a member of the Board of América Solidaria and serves on the Advisory Council of Corporación Amigos de los Parques de la Patagonia in Chile. Marcela has a Masters Degree in Intercultural Relations from Lesley University in Boston, MA, and a Bachelor's Degree in Mass Communications from the Pontificia Universidad Javierana in Bogota, Colombia.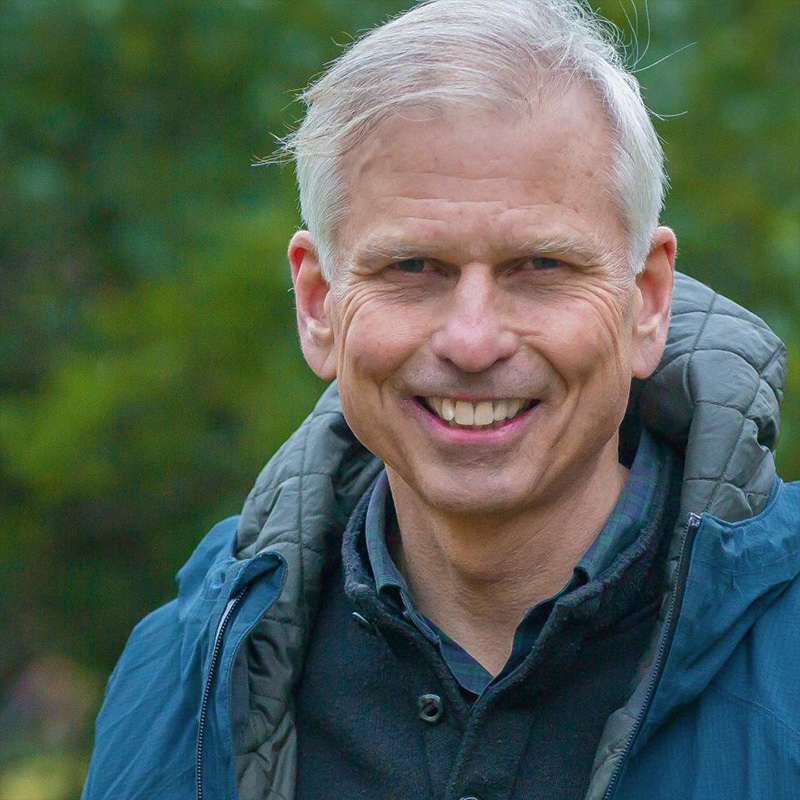 Rand Wentworth
Rand is the Louis Bacon Senior Fellow in Environmental Leadership at the John F. Kennedy School of Government at Harvard University, and an Adjunct Lecturer in Public Policy and a member of the faculty for the Senior Executive Fellows at the Harvard Kennedy School. He also serves as president emeritus of the Land Trust Alliance, a national conservation organization based in Washington, DC which serves as the leader for 1100 land trusts with 8,000 staff, 16,000 board members and 4.6 million members. He served as president from 2002-2016 and is widely recognized for expanding the pace and quality of land conservation in America. Rand has testified before Congress three times and led a coalition that built bi-partisan support in Congress for a bill that dramatically expanded the tax incentives for donations of conservation easements. During his leadership, land trusts doubled the annual pace of conservation in America and have now protected over 56 million acres. During his time as president, the Land Trust Alliance created a national accreditation system; built a virtual university for land conservation training 5000 people each year; and Terrafirma, an innovative insurance service that funds the legal costs of defending conserved lands from legal challenge. Before joining the Land Trust Alliance, Rand served as vice president and founding director of the Atlanta office of the Trust for Public Land. Prior to his career in conservation, Mr. Wentworth was president of a commercial real estate development company based in Atlanta. He is a graduate of Yale University and holds an MBA in finance from Cornell University.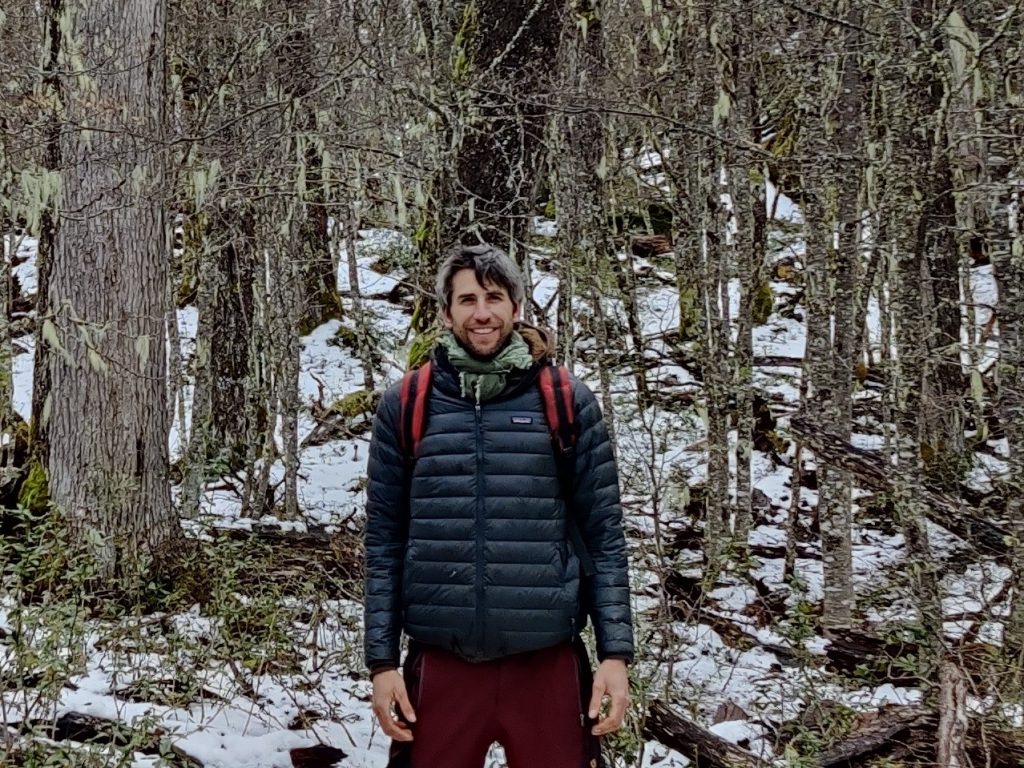 Tomás González
Land Conservation Specialist
tgonzalez@fundaciontierraaustral.cl
Nature lover, sportsman and conservationist. Engineer in Renewable Natural Resources with a master's degree in Protected Natural Spaces. Land Conservation Specialist of the Tierra Austral Foundation, Vice President of Así Conserva Chile AG, Manager at the Cascada de las Ánimas Sanctuary, Executive Coordinator of the Initiative for the Valuation and Protection of Andean Salt Flats and Wetlands, Member of the Network for Free Rivers and the coalition #SomosMaipo.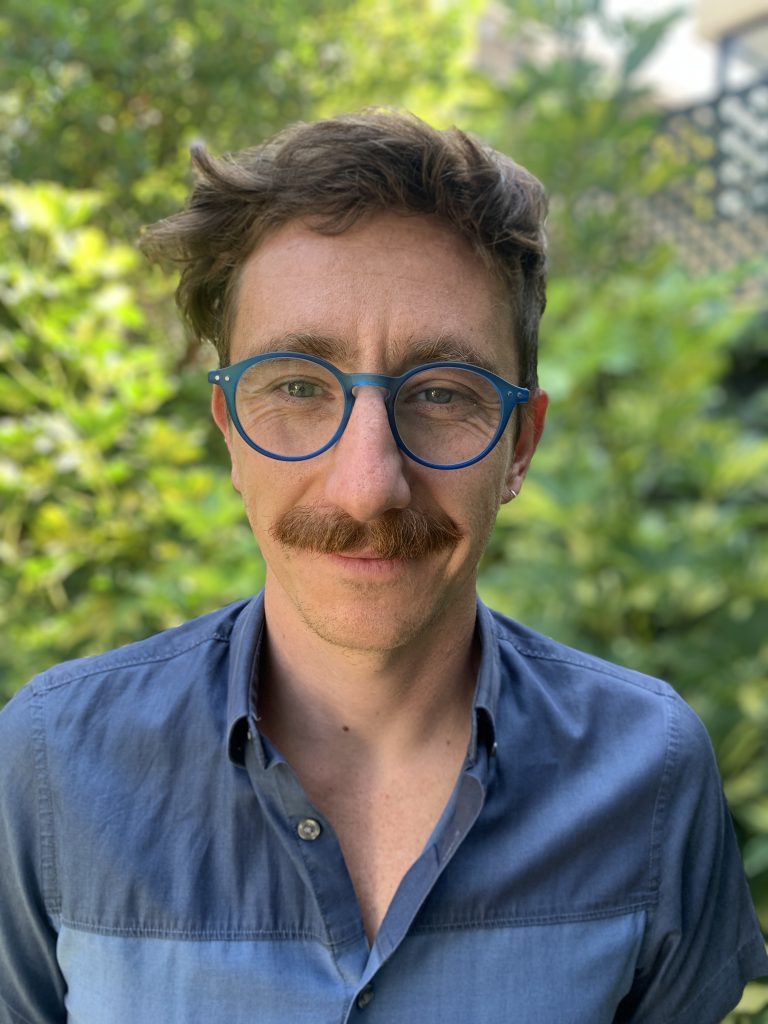 Francisco Molina
Community Engagement Specialist
fmolina@fundaciontierraaustral.cl
Francisco is a Sociologist from the Diego Portales University, with a Master's Degree in Anthropology and Development from the University of Chile and a PhD in Human Geography from Kings College London, his main research topics being water, climate change and risk governance. Francisco has 15 years of experience working with universities, research centers and public and private institutions on issues related to citizen participation and adaptation to climate change. At Fundación Tierra Austral he works as a Strategic Advisor, strengthening the governance of conservation projects and the articulation of the different actors.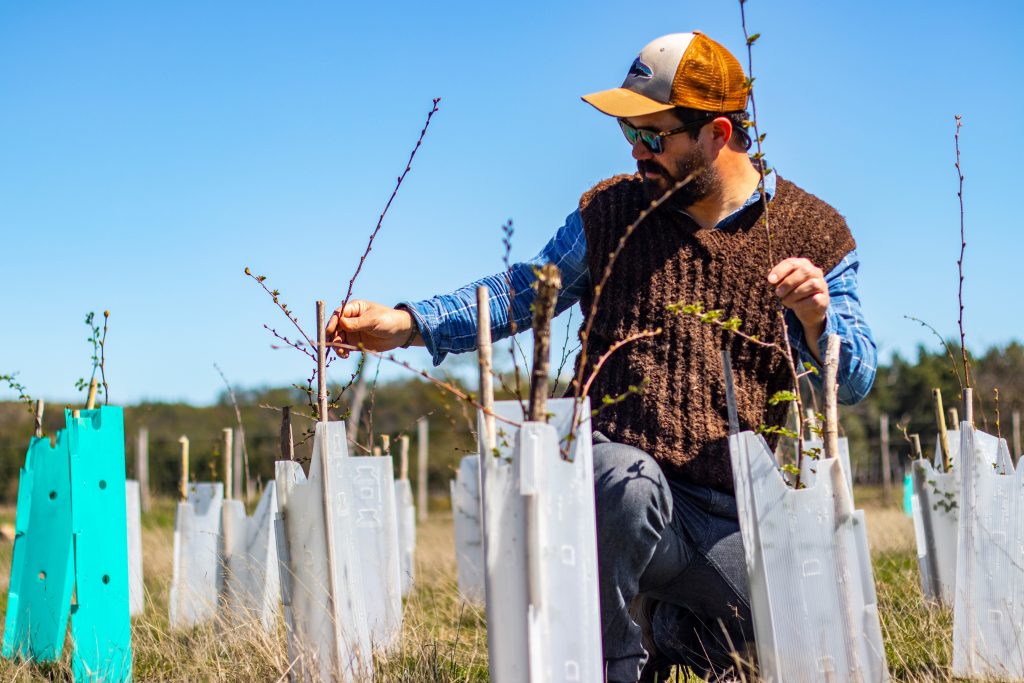 Matías Río
Patagonia Coordinator
matiasrio@fundaciontierraaustral.cl
Forest Engineer from the Universidad Mayor. Matías has lived in Coyhaique for more than 12 years, dedicated to the administration of properties with a vocation for conservation and the development of native reforestation projects focused on the restoration of degraded ecosystems. To date, Matías has more than one million native trees planted throughout Patagonia. At Fundación Tierra Austral Matías works as Patagonia Coordinator and, in a complementary way, he serves as Director of Forestry Operations of Fundación Reforestemos.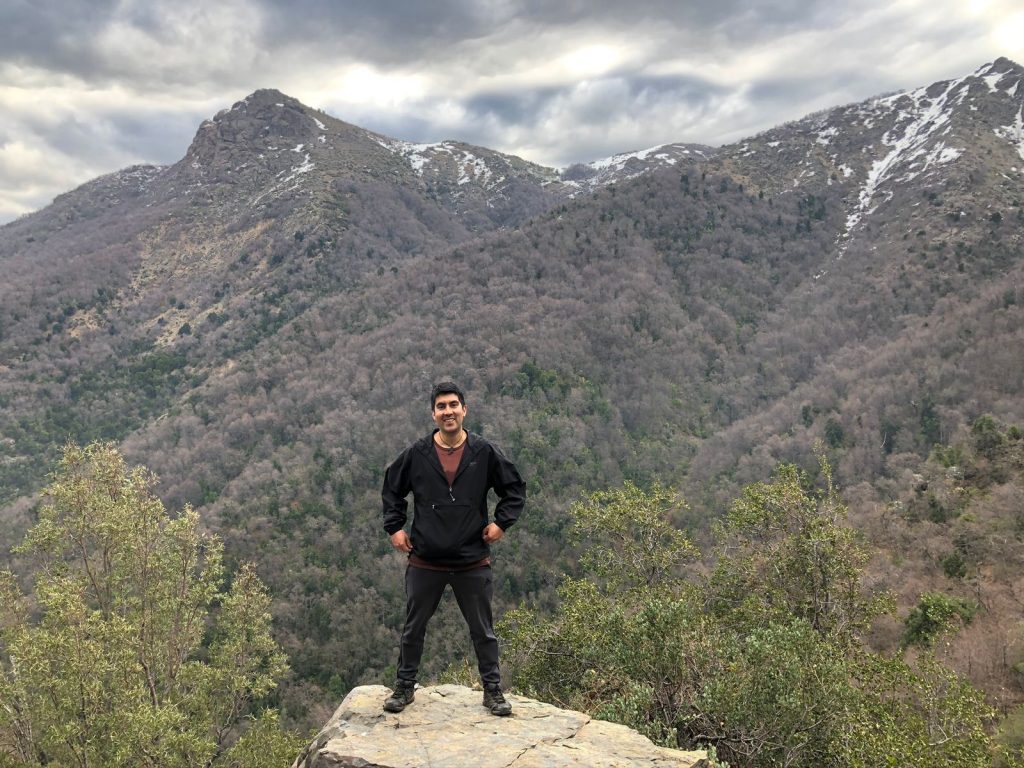 Matías Tobar
Cerro Poqui Project Administrator
matiastobago@gmail.com
Matías has a degree in Veterinary Medicine and a Diploma in Ecosystem Restoration and Environmental Services. He has experience working in environmental consulting, mainly in projects focused on the conservation of biodiversity with a focus on the propagation of native flora of central Chile and enhancement of the natural heritage. Matías actively participated in community organizations focused on conserving the biodiversity of the O' Higgins region with emphasis on the Cantillana cord. In Fundación Tierra Austral, Matías supports the coordination and administration of the SN Cerro Poqui, O'Higgins Region.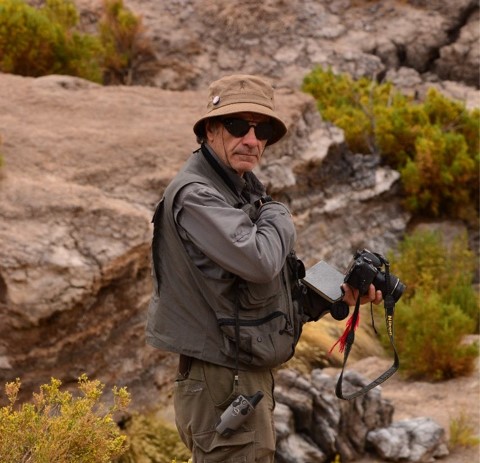 Ander Uriarte
Flora and Vegetation Specialist
ander@anderuriarte.com
Ander is a Forest Engineer from the University of Chile, specializing in natural forest forestry. In more than 30 years of practice of the profession he has developed as a specialist in the characterization of Mediterranean, high Andean and subantarctic ecosystems with special emphasis on the determination of biodiversity values and areas of high conservation value, an activity that he has developed throughout Chile as well as in Argentina and Ecuador. He has also been a consultant and auditor in sustainable forest management certification processes for the Forest Stewardship Council (FSC) and for Certfor-Chile. Since 2017 Ander collaborates in Fundación Tierra Austral carrying out ecological characterizations and monitoring.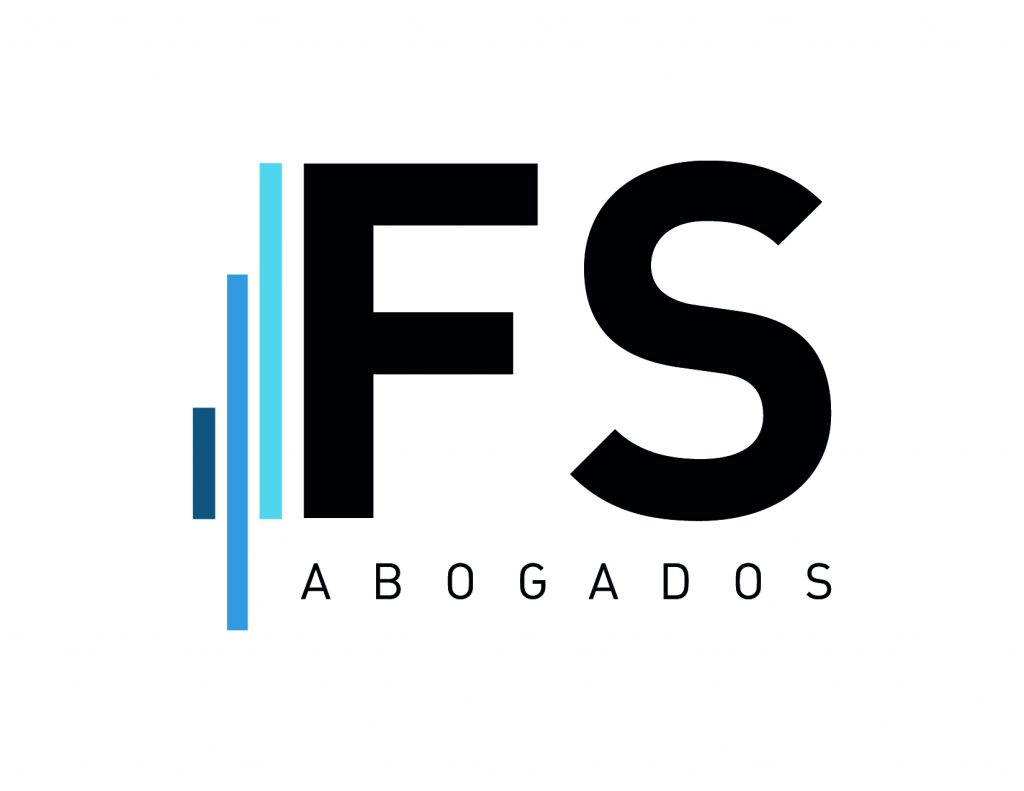 FS Abogados
FS Abogados is a firm that has vast experience in advising national and foreign clients in corporate, real estate, labor, mining, commercial and natural resources matters, among others. They provide specialized legal advisory services to legal advisors of companies and other lawyers in the areas of their specialty.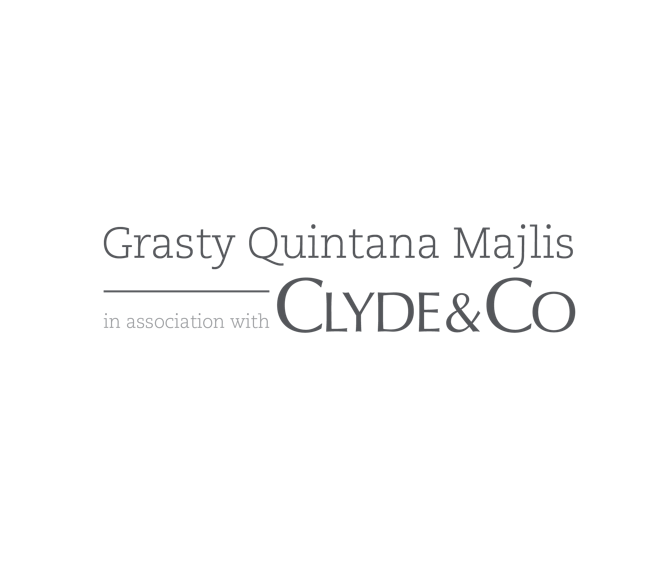 Grasty Quintana Majlis
facchiardo@grasty.cl
With more than 30 years in the market, Grasty Quintana Majlis is a legal advisory firm with a comprehensive perspective, combining business understanding, knowledge and experience, with a focus on business, trade and dispute resolution.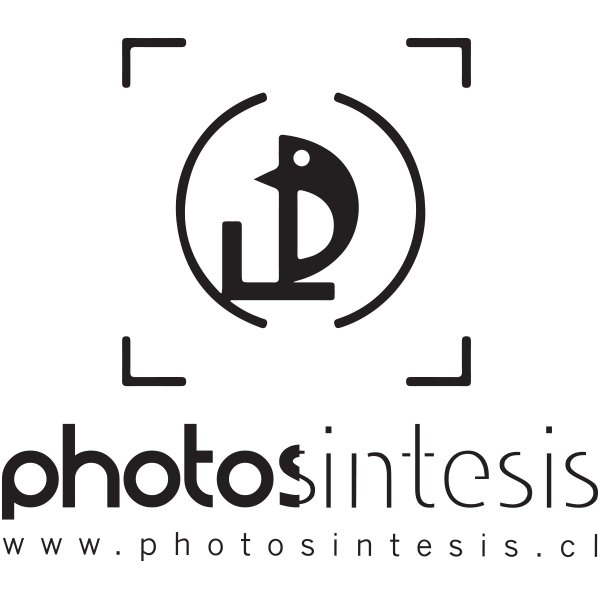 Photosintesis
contacto@photosintesis.cl
Photosintesis is a B Company that is dedicated to consulting focused on nature conservation. Its objective is to support and develop conservation projects in various natural and social dimensions based on the need to solve environmental and socio-environmental problems.